SE Essex CAMRA Beer & Cider Festival
August 31 2021:

At our Branch Meeting tonight it was confirmed that there would be no SE Essex CAMRA festival in 2021

If we have enough volunteers we will attempt to plan something for 2022

Please visit and support pubs and other venues. They need our help now more than ever.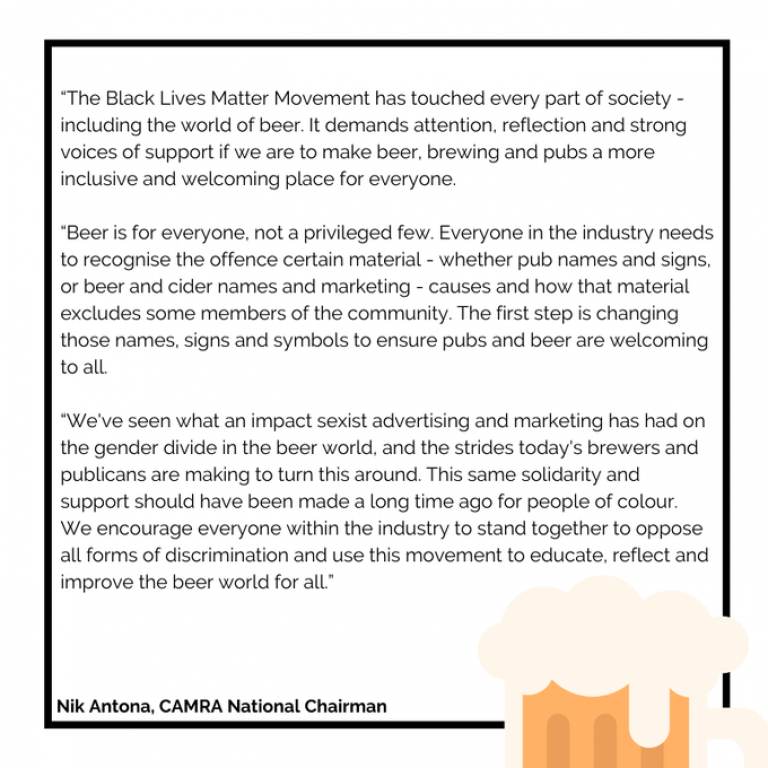 2020 announcement:

For the last few months, publicans and their staff have been struggling to comply with the current government Covid-19 restrictions which is having an effect on their business and livelihood.


With a fair number of our national pubs only recently opening and still under more threat than they were before, we feel that it is not the time or the social environment to hold a Festival.

With this in mind, plus the fact that the 2020 venue has confirmed it will remain closed indefinitely, we have taken the difficult decision to cancel the 2020 South East Essex Beer & Cider Festival.

We would, however, encourage all our branch members and visitors to visit and support our local pubs rather than attend our festival. They need your help now more than ever.



2020 UPDATE: Update


SOUTH EAST ESSEX CAMRA 2019 Beer & Cider Festival - November 2019


News from South East Essex CAMRA...

Future of Freight House: Freight House

2019 Beer of the Festival
Fable Brewery
Let's Get Lost in the Woods Together.
Congratulations!
and
Huge thanks to our Beer of the Festival voting Organiser: James

https://www.southendstandard.co.uk/news/18033438.beer-festival-offers-150-varieties-tastes/




Thank you if you volunteered for our Beer & Cider Festival.
Cask beer sales in pubs are DOWN 7.7% in the past year and down 23% over the past four years. PLEASE support pubs!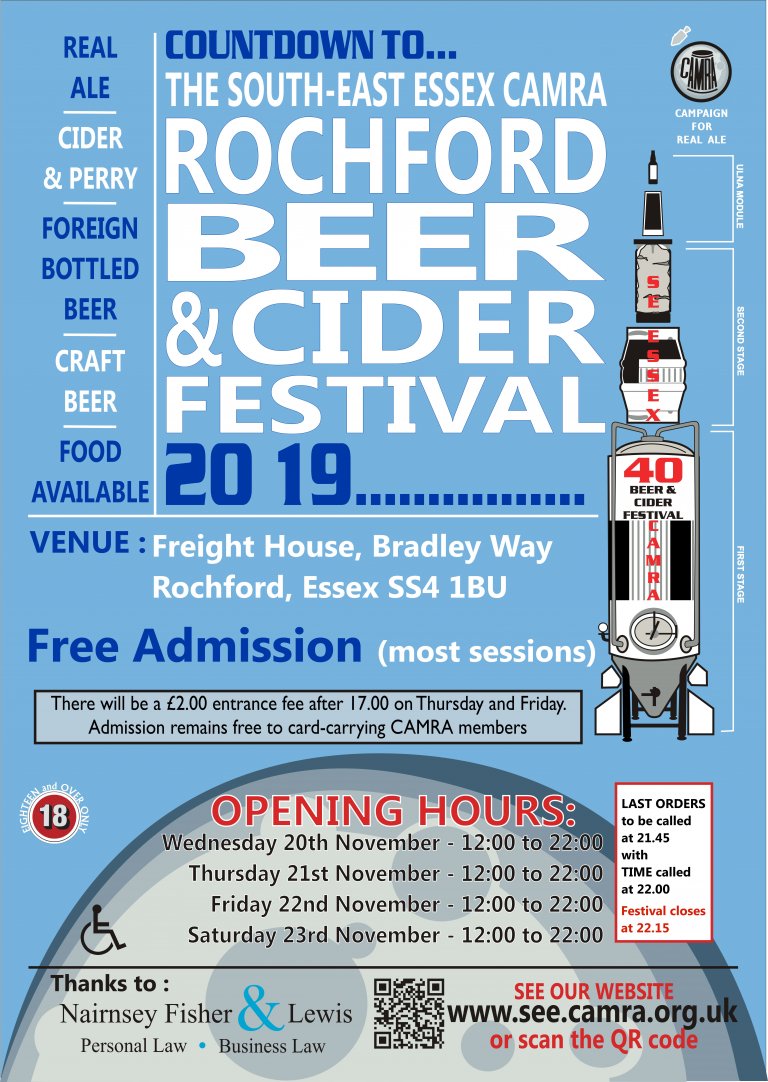 2019 ALE TRAIL is OVER